WELCOME to Hōzuki no Reitetsu Wiki!!!
The Wiki is dedicated to provide information about Hōzuki no Reitetsu manga, written and illustrated by Natsumi Eguchi, as well as the anime produced by Wit Studio. We currently have 30 articles. You can help out by editing one of the articles in this wikia.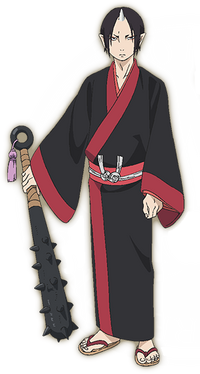 Hoozuki (鬼灯, Hōzuki) is the talented, sadistic deputy of the King of Hell, Yama. He tries to resolve various problems in Hell.